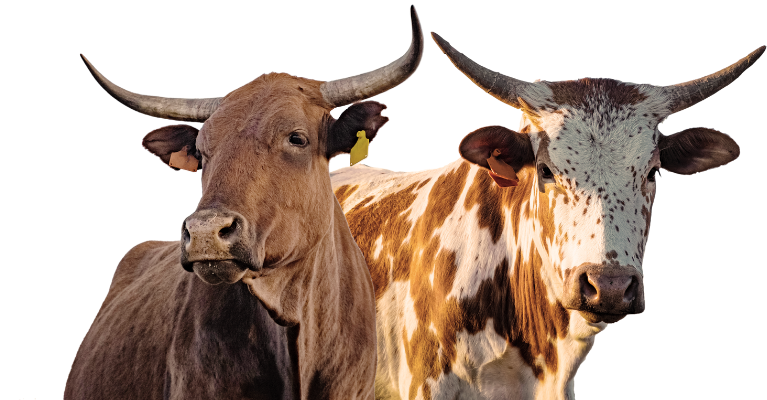 Delivery through

diversity
At Mazi Asset Management, our strengths lie in our differences. By strategically representing these differences, we have achieved significant results for our clients year after year.
We value the diversity of thought, skills, people and perspectives. We represent diverse cultures, backgrounds, professions, skills and demographics.
We're actuaries, accountants and auditors. We're engineers, mathematicians and statisticians. We're researchers, analysts and economists.
We know investments. We know business. We know potential when we see it.
Carpe Diem
Gwladys Onanena | Analyst Clan Name: Yambassa
---
"Diversity may be the hardest thing for a society to live with, and perhaps the most dangerous thing for a society to be without." - William Sloane Coffin
Malungelo Zilimbola | Chief Executive Officer Clan Name: Mqwathi – Noni, Dikela, Sdindi, Ntswayibana
---
I am interested in discovering how things work and seeing people develop to their full potential. My role at Mazi enables me to fulfil these interests by understanding different investments and helping our clients achieve their financial goals.
Asanda Notshe | Chief Investment Officer Clan Name: Ndlovu, Sibakhulu, Tiba, Genngezi, Nkonjane
---
"Perfection is not attainable, but if we chase perfection we can catch excellence." – Vince Lombardi
Vuyo Mvulane | Head: Business Development and Client Service Clan Name: Msuthu, Ncilashe, Bhayi ka Khetshe
---
"I keep six honest serving-men (they taught me all I knew): Their names are What and Why and When and How and Where and Who" - Rudyard Kipling
Seth Boakye-Dankwah | Head of Research
---
I am passionate about client education in the retirement context and would like to see more retirement plans succeed.
Fundiswa Pikashe | Business Development Manager Clan Name: Mpondomise, Rhudulu, Nxuba
---
"If I have seen further than others, it is by standing on the shoulders of giants." - Sir Isaac Newton
Walter Rauch | Business Development Manager
---
"If you can't outsmart people, outwork them" -Bill Veeck
Siyabonga Mchunu | Head Fund Administration Clan Name: Macingwane, Yeyesa, Phakade, Jama kasilwane, Nyanda Yemkonto
---
Facta non Verba: Deeds not words.
Khanyisa Ngesi | Analyst Clan Name: Madiba – Dlomo, Yem-Yem, Vela bambhentsele, Sophitsho, Ngqolomsila, Tubhana, Qhumpase, Ntande, Mthembu
---
My primary focus is to identify investment opportunities for our clients in the metals and mining sector.
Kgapu Mphahlele | Analyst
---
"I would rather be vaguely right than precisely wrong." -John Maynard Keynes
Shaun Bruyns | Analyst
---
When life knocks you down, try to land on your back. Because if you can look up, you can get up. Let your reason get you back up. Les Brown.
Nolwando Mlandu | Analyst Clan Name: Ndlovu
---
"To accomplish great things, we must not only act, but also dream; not only plan, but also believe.' - Anatole France
Mbasa Mrwetyana | Analyst
---
"Spend each day trying to be a little wiser than you were when you woke up". -Charlie Munger
Nadine Chetty-Khan | Analyst
---
I appreciate the life-long learning that comes with working in a space as dynamic as the asset management space. It has been a great privilege to this pursuit as a part of the awesome team at Mazi.
Kefilwe Ndala | Analyst Clan Name: Motshwene
---
"Nothing of real worth can ever be bought. Love, friendship, honour, trust, respect. All these things have to be earned." -David Gemmell
Jaynesh Bhana | Analyst
---
"Life is What You Make of It."
Onicah Mofokeng | Analyst Clan Name: Makara
---
"The best investment you can make, is an investment in yourself." - Warren Buffett
Wendy Makhado | Analyst
---
"Maintain a positive disposition when working towards a goal; control what is in one's control, and control your attitude and the way you respond to what's happening."
Kopano Makhu | Portfolio Manager Clan Name: Ke mokolobeng wa mathinthinyane manakana diganong
---
"An Investment in knowledge pays the best interest." - Benjamin Franklin
Keonethebe Bosigo | Portfolio Manager Clan Name: Morolong, Tlou, Tshipi, Phala, Taba, Setlogolo sa barakile
---
A roaring lion kills no game
Bonolo Boikanyo | Compliance Officer
---
"If you are going through hell, keep going" - Winston Churchill
Luxolo Mehlomakulu | Head: Dealing & Trading Clan Name: Hlubi - Mthimkhulu, Bhungane, nasele, ndlebentle zombini, mafuz' afulele njengelifu lemvula , thole lesilo
---
"When you develop your opinions on the basis of weak evidence, you will have difficulty interpreting subsequent information that contradicts these opinions, even if this new information is obviously more accurate." -Nassim Taleb
Neo Mokhesi | Analyst Clan Name: Mohlakoana
---
"Get more sleep; make time to exercise; drink more water; forgive first; stay teachable; read and write more; show gratitude; more random acts of kindness; don't respond to negativity; and spend quality time with family."
Andreas Jan van der Horst | Portfolio Manager
---
"Price is what you pay, value is what you get." - Warren Buffett
Francois Olivier | Senior Portfolio Manager
---
There is no blueprint when it comes to servicing clients. I enjoy the process of getting to know each client's unique culture and needs. I believe strongly in adding value through excellent client service.
Simbulele Mantyi | Business Development Manager Clan Name: Gqu gqu gqu, Izithonga zithathu, Qhinebe, Duka namahlathi
---
Gwladys Onanena
BSc(Hons) Actuarial Sciences, 
MA Finance and Investment 
MSc in Finance 
Gwladys has two years' experience in financial services. Additionally, Gwladys has over six years' experience as a strategy consultant at Grail Insights where she helped various blue chip companies to develop fact- and research-based plans to grow their businesses both locally and internationally. Gwladys is passionate about understanding how companies operate to generate value for their internal and external stakeholders, as well as how they impact the markets. Her philosophy towards investment analysis is based on knowledge-building as stated by Confucious – "To know what you know and what you do not know, that is true knowledge".
Gwladys holds a BSc and BSc(Hons) in Actuarial Sciences from University of Pretoria, MA in Finance and Investment from London School of Business and Finance, and a MSc in Finance from Geneva Business School.
Leadership
Malungelo
Zilimbola
Chief Executive Officer
Asanda
Notshe
Chief Investment Officer
Francois
Olivier
Senior Portfolio Manager
Portfolio Managers
Kopano
Makhu
Portfolio Manager
Keonethebe
Bosigo
Portfolio Manager
Andreas
Jan van der Horst
Portfolio Manager
Business Development
Vuyo
Mvulane
Head: Business Development and Client Service
Fundiswa
Pikashe
Business Development Manager
Walter
Rauch
Business Development Manager
Simbulele
Mantyi
Business Development Manager
Analysts
Seth
Boakye-Dankwah
Head of Research
Nadine
Chetty-Khan
Analyst
Admin
Siyabonga
Mchunu
Head Fund Administration